Eduquest Providing/Taking Care of
The main objective of EDUQUEST is to bring down the rate of school dropouts in slums. We are providing life skill training, free tuition for theses children, activities, festivals celebrations,etc. We prepare children-mentally and psychologically for school admission, adolescent health education as the majority of health problems affecting school children are preventable by promotion hygiene. It is also observed that to learn effectively, children need to be in good health.
There is no doubt that the city has failed to implement alternative modes of education for school children. The school dropout rate is quite high in slums.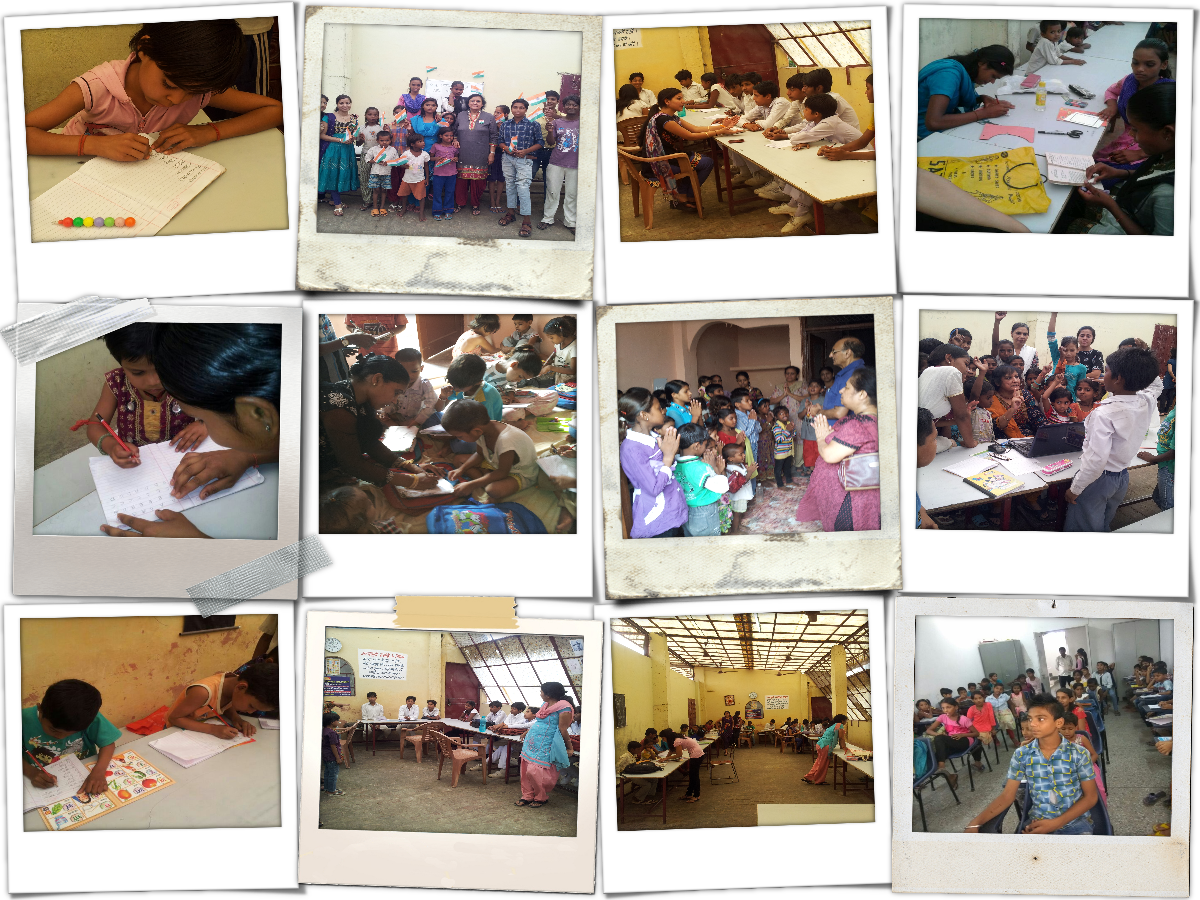 Free tuition for poor children who are attending Govt. Schools.
Adult education

Social Education

Life Skill Training

Cultural Programe

Health Hygiene and Safety
Education is key issue for poor children. As they do not have educated parents as well as relatives and neighbors. Mostly, their aim is to get admission in government run schools and attend the school off and on. Nobody is to see their report cards regularly and most of the parents do not attend the parents teachers meet.Most of the school children are dropped from government schools after Primary or Middle Standard. The Boys get involved in regpicking, work at tea stalls or in small hotels, shops,etc. Many of them get involved in bad habits like smoking, chewing tobacco, drugs, theft etc. Mostly school dropout girls start working with their mothers as maid in houses or get married at an early age as the parent can not leave their young daughters at home alone.
Mostly, these children are in bad health, malnourished and anemic. They are residing in slums clusters and in resettlement colonies. Malnutrition is the main public health problem especially for growing children. Adequate food and nutrients are essential for proper growth and physical development that ensure optimal work capacity, normal reproductive performance, adequate immune reactions and resistance to infections.
The education disparity between the rich and poor in Delhi amongst children is very high. Hardly one can find graduates, approximate 5% may be high school passed and 15-16% with primary education. Despite living in the city, which attracts over 5 lakh people every year from other states in the hope of better life conditions.